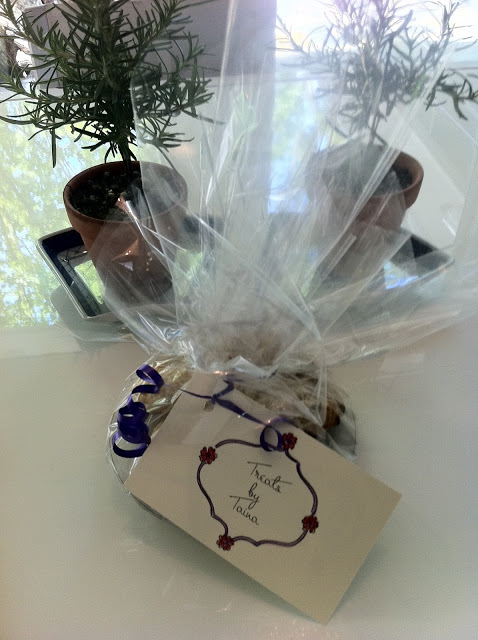 A dear friend popped in today.  Not only did I flip, but my dog Bentley goes crazy when she  pays a sweet visit because he knows she is an animal lover and bearer of good treats.  She came bearing these sweet treats.
 I designed the card a few years ago for her to attach to her goodies.  On the back is space to write the recipe or at least a note.  My friend Taina has traveled all over and has an flair for baking and creating treats.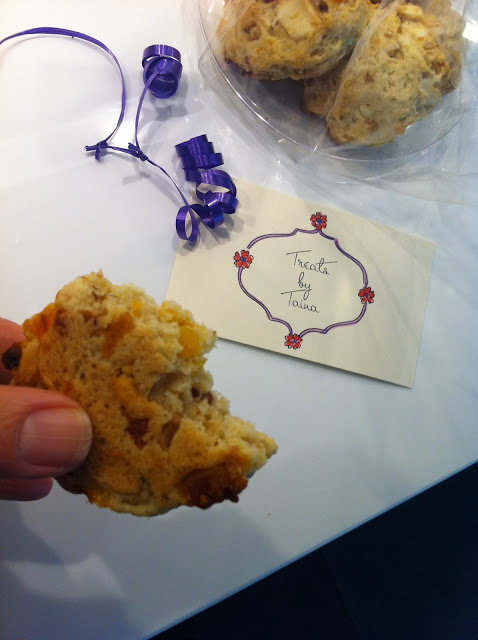 I've been really good about eating as much fresh and whole but I must admit, I had not one but two of these scrumptious scones.  I keep telling her to sell her wares.  It is an art to create such delicacies.
I ordered a dozen.  I'd love to give her some positivity.  Don't you agree she needs to sell her treats?