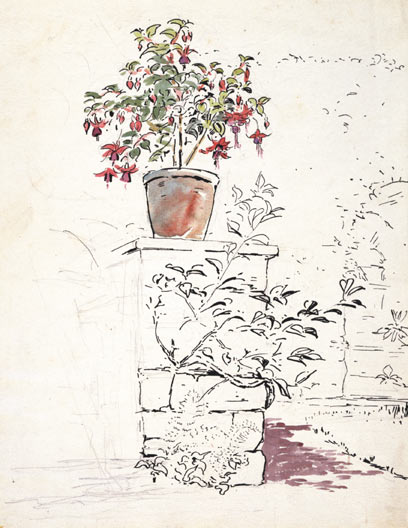 Last year was my first foray into having a student work as my springtime apprentice.  That student is now finishing her freshman year at Columbia.  I love sharing works that inspire me of other artists and take great delight in what the students share with me.  I thought this would be a fun test.  Can you guess who painted the above work of art?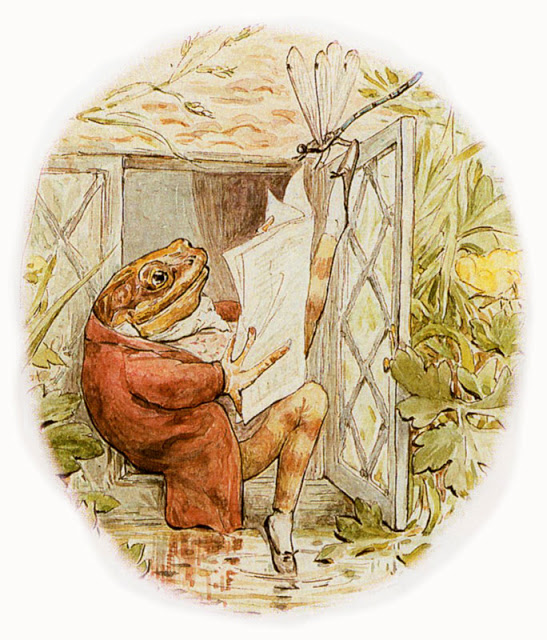 Here's a hint.  Surely you know Mr. Jeremy Fisher.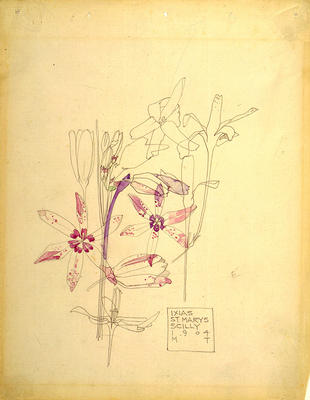 Can you guess who created this work of art?
Our local Ardsley high school has a marvelous program for students and our community.  My twins participated in this when they had the option for an internship or externship.  Now every student is required to do an externship.  You have a student work with you for 4 weeks and let me tell you, it is a win win.  I learn something new every Spring.
Have you ever thought of having a student as an intern?  I truly believe that it is up to us to share with these seniors and to teach them what we know.