monday motivation – creative courage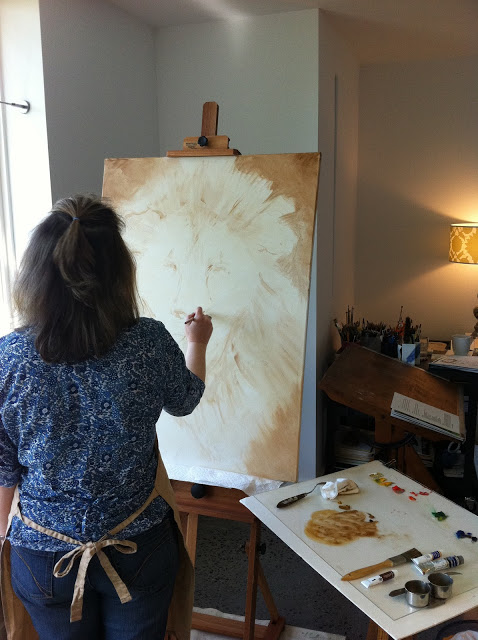 "put 'em up" painting the lion at pve design studio 2013
I am so delighted to share with you a new friendship and a little "put 'em up" monday motivation.
During Storm Sandy, we met each other while juicing up our electronic devices at a dear friend's home who had power and was kind enough to share with many who scrambled to stay connected, fed and in need of a warm shower or meal.  We were all feeling very vulnerable and incredibly sad for the devastation that Storm Sandy left behind and the courage to re-build and start moving ahead.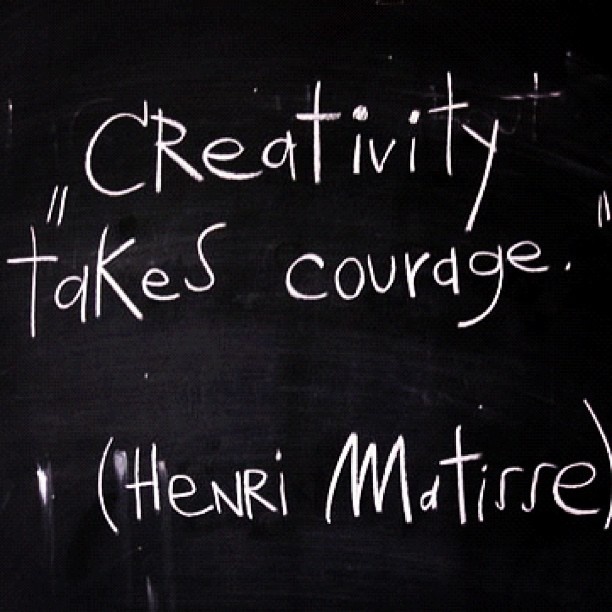 Yes, Matisse not only had a way with paint, but a way with words and indeed 
"Creativity takes courage."
My new friend shared an image of a colored pencil sketch study of a lion and the desire to paint the king of the jungle on a very large canvas.  I invited her to come to my studio and bring her fears.  The transformation of witnessing another individual face a blank canvas head on and pick up a rag or a big brush and just "start" does take amazing courage.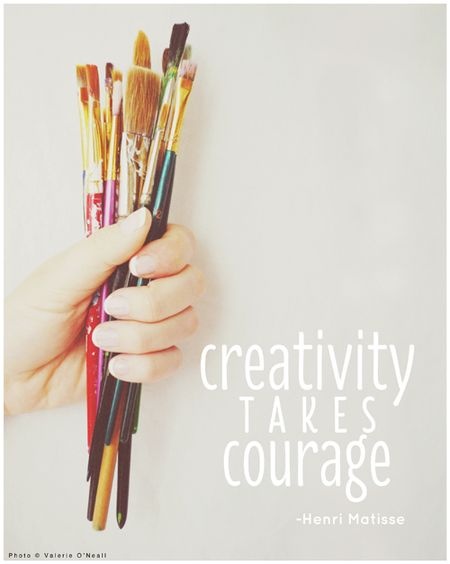 Perhaps you need a little "put 'em up" or a bit of creative motivation to take time for you, creative time to allow yourself to face your fears and find your creative courage.  I would be happy to help you.  By helping you, you in turn help me.  Creativity is an act of courage.  What is the one thing holding you back from starting to live your life more creatively?