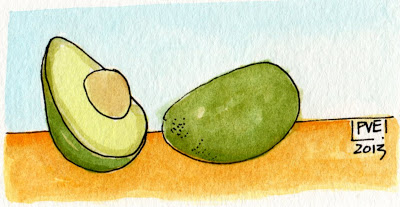 Motivated to paint something fresh each day as part of my May challenge, I am also dedicated to eat more whole foods and eat fresh.  Avocado is one food that I love.
Have you ever heard that the avocado is referred to as God's butter?  
Well last summer, at the beach, I overheard a Mother giving a spoon full to her child and telling him it was 
"God's butter."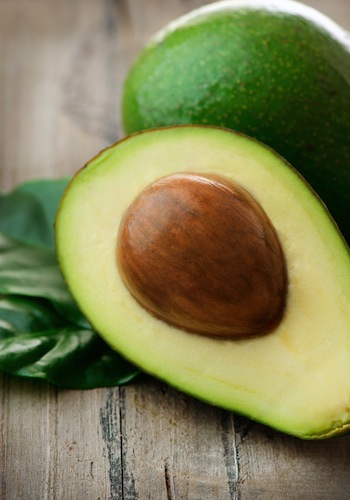 Avocado's are a "superfood" and so good for you.  
Great alone with a little salt and honey drizzled on top or added to salads or fresh smoothies.  
I love how they come packaged in a pretty green bowl.