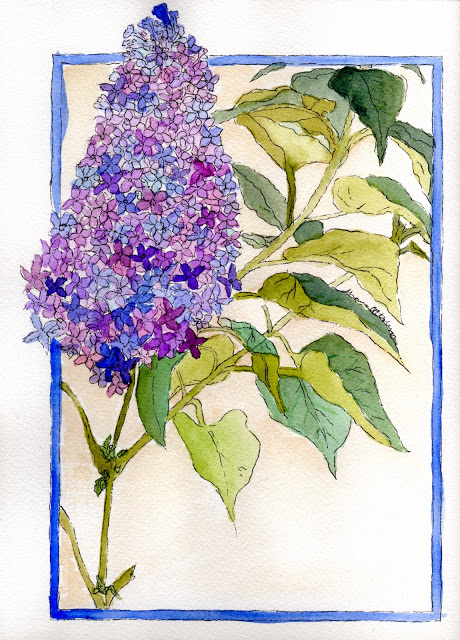 Artwork of Shanna Aitcheson – High school Senior and Grad 2013
I have been so fortunate to have a wonderful student intern with me.  This marks her third week and yesterday, Shanna completed this lilac blossom.  She will be attending Penn State at the end of the summer to study advertising.  How wonderful to have such a bright student so full of possibilities.
What blossom is your favorite?  Is there one item that you would suggest for Shanna to take to college?
Don't you think that this would be beautiful framed for her dorm room?