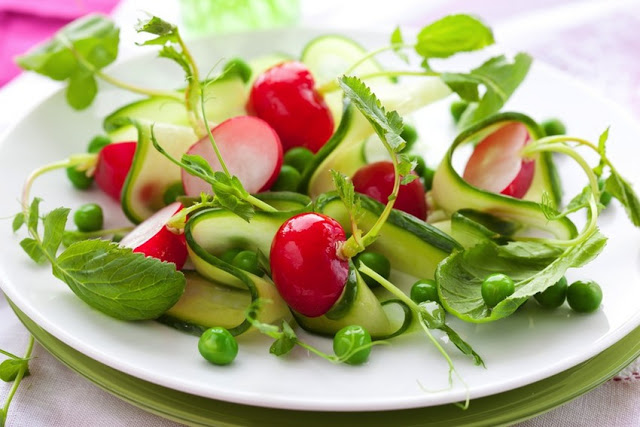 Every Spring, I am inspired by all the fresh produce to create beautiful salads.  I have embraced eating as much fresh, live, raw ingredients and benefits are endless.  My skin is clearer, smoother, softer.  My mental clarity feels more alive and in focus.  It all has to do with simple acts of radical self care.
Simply combine three or four ingredients to compose a salad and create your own light salad dressings using lemon, apple cider vinegar and olive oil.  Taste the fresh melange and admire the colors.  Peel Cucumbers, clean and shell fresh peas, wash and slice radishes, add fresh lettuce and herbs, and prepare a platter of Spring.
Are you inspired by all the freshness of Springtime?  Does Spring awaken your creative spirit?