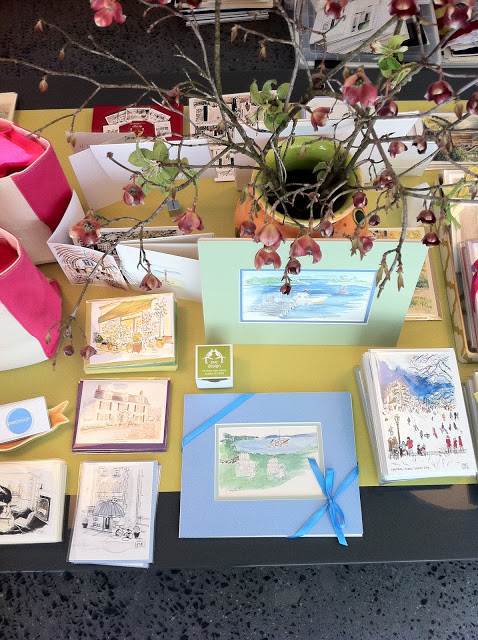 I am busy setting up for the annual River Arts Studio tour.  I have some original artwork, some printed notes and other items all for visitors to see and available for purchase.  I just baked fresh chocolate chip cookies and am planning to clean the windows friday.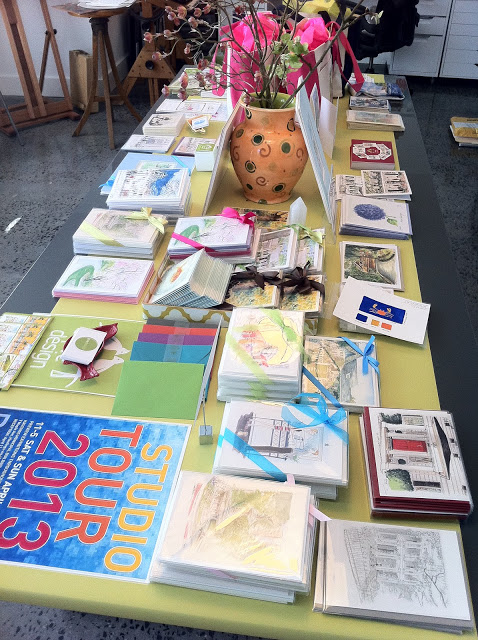 I still have a few "piles" of items to sift through and things to put out.  Hope you can pop in and visit.
Thanks to each of you who have made it possible for me to have such a wonderful spot to work in and share with each of you.