I find myself in a rather "delicate condition" if you will after such sadness yesterday.  The world is so complex and to fathom the nonsense that mankind continues to struggle to live in harmony.  The above illustration was done by an
eight year old artist
who has inspired me over the years.  I struggled with what to post and how to share my heavy heart.  Life is fragile and then to be taken so soon gives me great pain.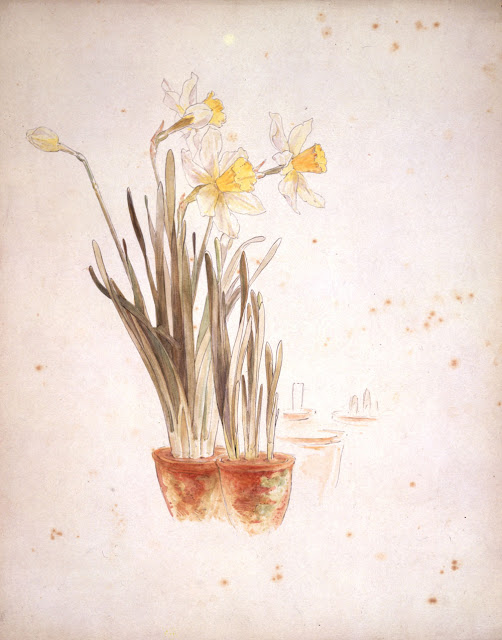 It was such a beautiful day yesterday as I looked around at nature and admired the bulbs and blossoms.
There was no violation in what I observed and then the news came and it left me again realizing how delicate yet complex life is.  I picked up my daughter from track practice and when our eyes met, we both remained silent.  We were rendered helpless, wanting to do something but not knowing how.
When will we learn to co-exist and find peace on this planet?  I don't know about you but I hope we can find it soon.  Take a moment today to appreciate and observe the delicate.  
We need to find peace now in a complex world.  
artwork by Beatrix Potter