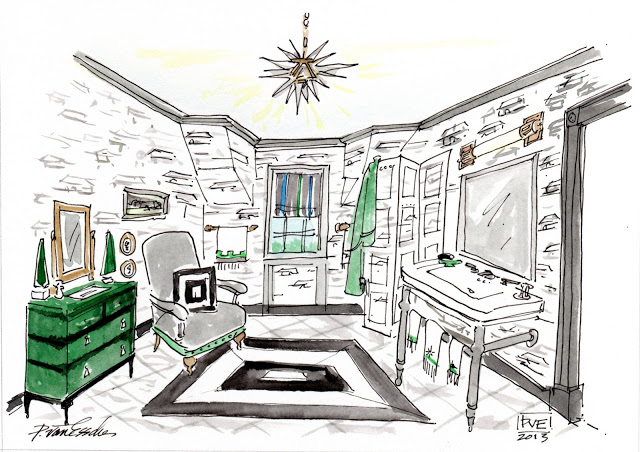 Show and tell has always motivated me to do what I do.
Happy to show this lovely gentleman's room which was designed for the Adamsleigh show house.
 If you love a show house, then I am here to tell you to visit Adamsleigh.  Thank-you to Lisa Mende and Traci Zeller for asking me to create this illustration of the Gentleman's room.   The timing for me came at a crazy time since my youngest child was in the hospital and then home so all of my attention was focused on getting her well and support her with necessary tutors but Lisa and Traci were super supportive and enthusiastic about the final work of art.
Contact me if you need original and unique artwork for your next project.