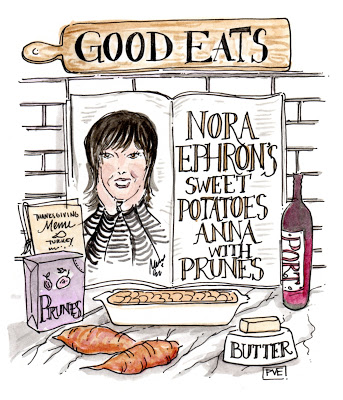 T'is the season to start planning one's Thanksgiving menu and here is an illustration I did for November's Sheridan Road's Good Eats article.  How about some of Nora Ephron's Sweet Potatoes Anna with prunes?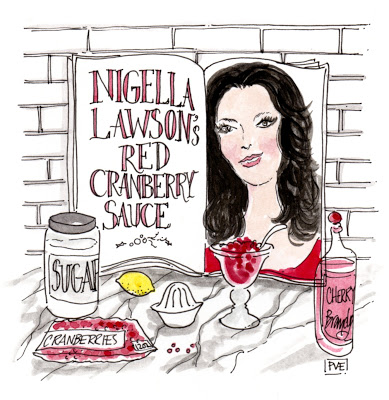 Pass the cranberry sauce please as long as it's Nigella Lawson's Red Cranberry Saucy sauce.
Are you hosting Thanksgiving this year?  What good things do you plan to prepare for Thanksgiving?