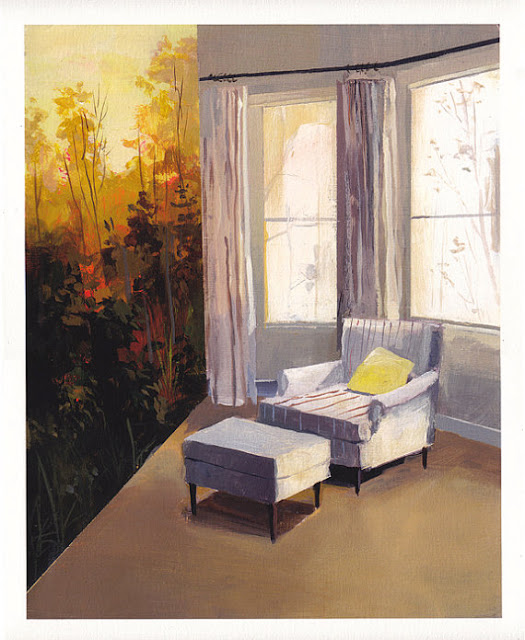 Friday is already here and I look forward to taking a seat while the world seems to be lit in full glory.
The leaves are finally beginning to show brilliant pops of fiery reds, october orange and golden hues that inspire walks in nature.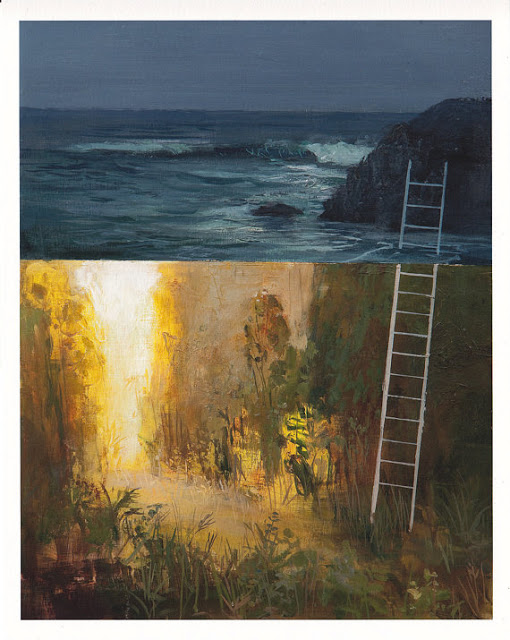 Summer seems far behind.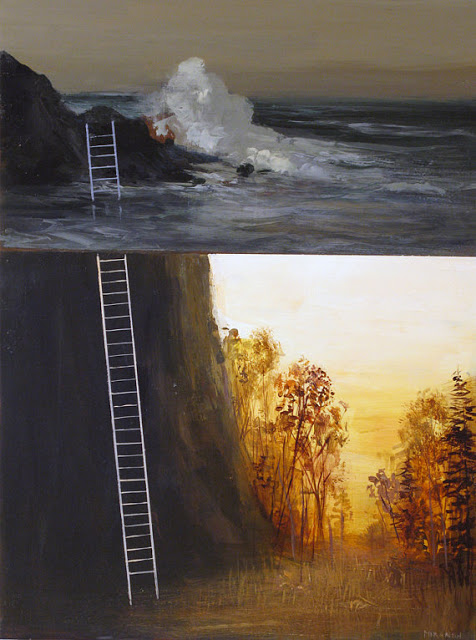 Found these works of art on etsy.  Love the ladder dipping below and the juxtaposition of Sea and Land both powerful and inspiring.