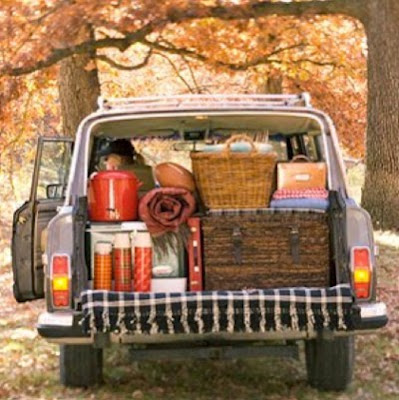 I love Autumn and planning for tail gates or road trips away.
This image really says it all.
I love how everything is packed in retro thermos's and baskets ready for a tail gate party.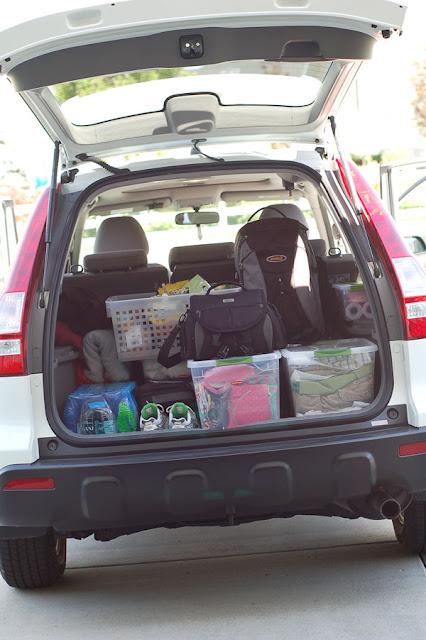 If you have been reading my blog for any length of time, you know that I really love how organizing can add to your life.  Check out this car fully loaded with bins for easy access and visibility.
Can you imagine how much easier one's weekend would be to be able to see everything.
I plan to save this inspiring image for future weekends.  
Planning ahead definitely makes the road trip much smoother.