monday motivation -hand made tea lights give-away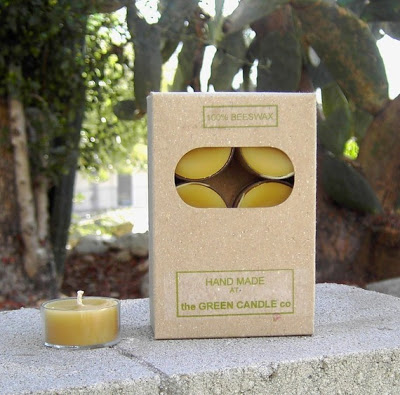 I have a passion for hand made things.  I love to support small artisans who use their hands to create and make good quality as well as useful items.  One etsy seller who I admire happens to be Michael Nell from the Green Candle co.  Today, I am happy to share with one of you a box of 100% beeswax hand made tea lights.  These are perfect for your Jack-O-Lantern or for your table.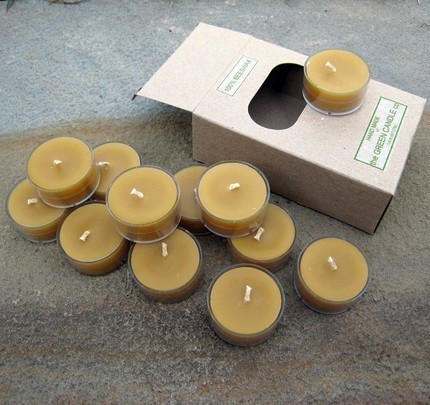 These tea lights make wonderful gifts.  Michael says;
I pour these tea light candles from wax obtained from commercial honey producers in the Southern California High Desert. The wax is naturally colored and has the mild fragrance of honey.

These tea light candles are poured in recyclable polycarbonate shells that let the warm glow if the candle flame shine through. They burn for about 4 hours in optimal conditions, (see below), and give a lovely, gentle light that contributes a sense of warmth and intimacy in any setting.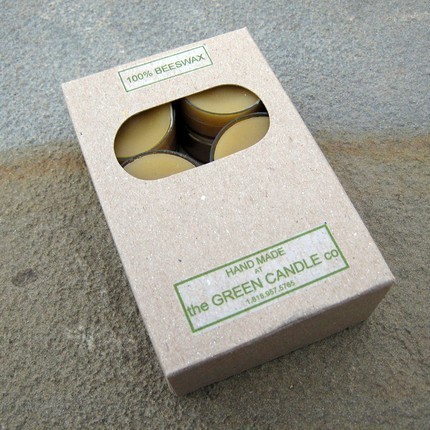 It is said by some that burning beeswax candles is more healthy than burning petroleum wax candles as the beeswax produces less harmful products of combustion. It is also said that burning beeswax candles produces negative ions in the air for a cleaner, healthier environment. 
Visit the Green Candle shop and tell me which is your favorite candle.  You may see something you like there too – Michael would be happy to ship candles to your door.  Leave a comment and wednesday morning I will be back to announce the winner.  Happy Monday.
If you create something artisanal with your hands, I would love to share your hand made items with my readers.  Please feel free to contact me.