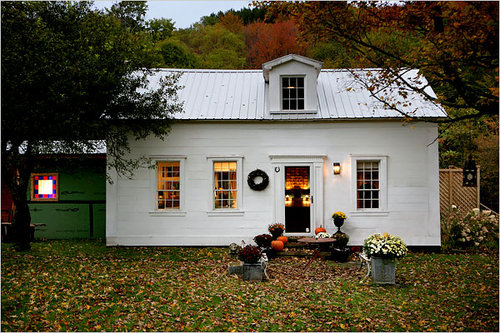 What advice would you give to someone looking to own a home?  There is something fun about giving tips to a new home buyer or even hosting a housewarming party for a new home owner.
I guess I have always obsessed over homes which is why I love to illustrate them so much.  In the early evenings, I love to walk and see the glow of lights, the sign of life in homes.  I imagine the soul of the house finding comfort from it's inhabitants.
What would be or what was on your list for your home?  A fireplace, a garage, high ceilings?  Would you want a dead end street?  What sort of amenities would you need?  Would raking leaves appeal to you?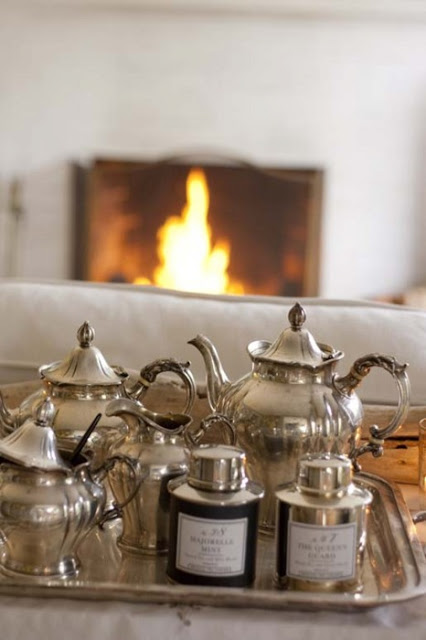 I think this image of the home above conjures up all of the best things that I love about Autumn and coming home.  Take a look over here, sweet-tea-and-crunched-leaves.  Coming home to a warm fire, a pot of tea.  Wishing each of you a happy home-coming.  I hope everyone finds warmth and the joy in their home, especially this time of year.