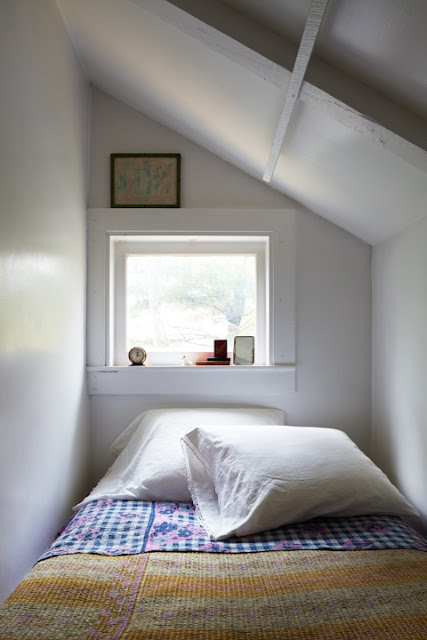 It's parents weekend and we are visiting our twin sons who are sophomores in college and I thought how sweet this bed is tucked in this dormer….I found it on pinterest.  One son lives in his frat house and the other son lives in a college dorm room and no this is not their room.  
I know that where they live it is not this cozy or sweet.
Happy weekend you fine people.