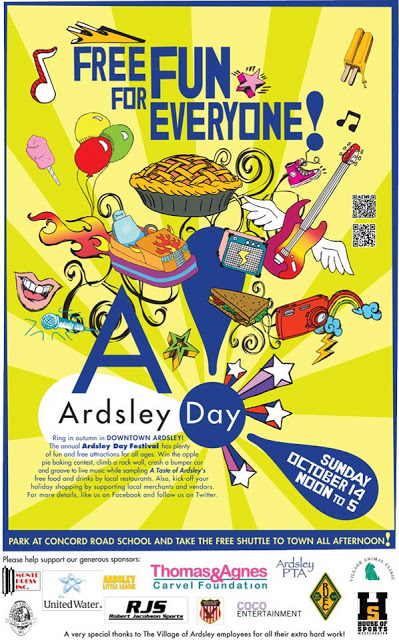 Yes, I live in a place that has a free fun day for everyone, Ardsley Day, Sunday October 14th from 12 to 5.  I plan on baking 2 pies for the contest.  Last year's (stiff competition) and winner was Regis Courivaud who won "Sweet Genius" and this year he is a Judge.  My daughter has a travel soccer game an hour away so we hope to have a little time to get in on all the fun.
If you live nearby, come, check it out and have some "free fun."  Can you even imagine living in a village that rings in Autumn in such a fun way?  Pinch me.
Thank-you to all the volunteers and our village for making this day possible.