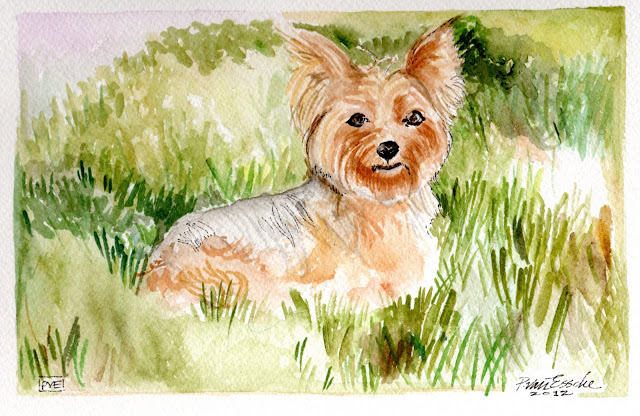 I have been working on loosening up and learning to let go and well "listen."  Part of trying to work in silence is to listen to be able to hear my inner guidance.  I am calling it my "all ears" phase.
Often inquiries come to me and never materialize into a "sale" and I now realize that not everything is about a sale or being perfect.  I enjoy what I do and there will always be work for me.  That said, this realization feels like such a treat for me to free up space to try new techniques and to let my own ears and eyes guide me.  I think my very own dog does just the same, especially when there is a treat involved.
It is friday and I do hope that you will allow yourself time to listen and reward yourself with a special treat.