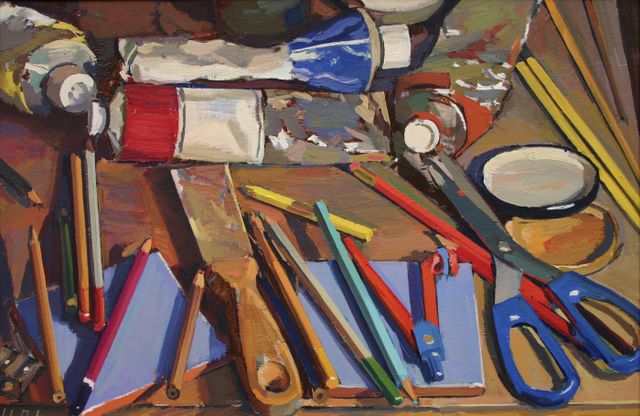 Sorry for the late post this morning.  We had a major storm yesterday which caused a power outage so I read by candle light and happened upon an article which lead me to the work of this wonderful artist, Luke Martineau.  I happen to love supplies and really good tools and these paintings are so inspiring to me.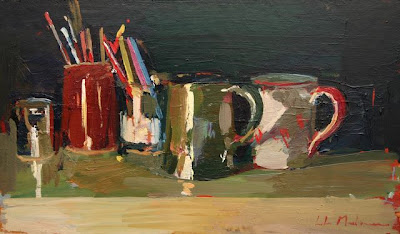 How wonderful is this painting of pitchers, mugs and tools.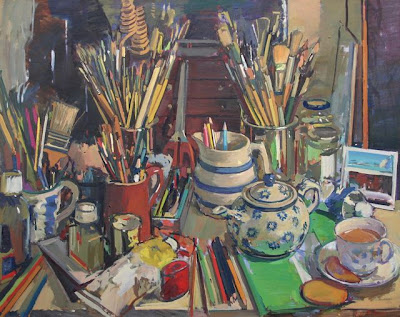 A great collection of brushes and a cup of tea.
My kind of power tools.
We all have to find ways and tools to power through any kind of weather.
Thank-you Luke for your kind e-mail and I do hope you start a blog soon.
Your work is marvelous.