finished "nearly there" just a moment ago.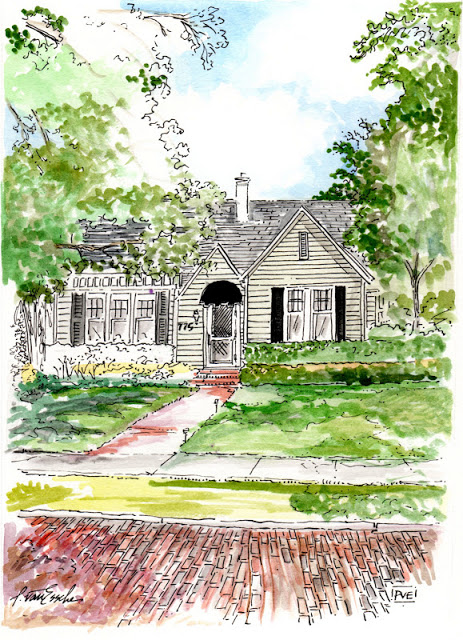 It has been a busy few weeks and I keep telling myself that I am almost there.  Getting back into a good routine after summer always takes a little adjusting to.  I long for it and then when the day arrives, I honestly do not know where to start.   After walking around in circles and half finishing things, I take pleasure in knowing that part of the journey is not arriving but the joy of getting there.  That said, I plod onward, paintbrush in hand.
This house commission is nearly there.  I still have to water color the shrubs to the left, add color to the trees and to the house.  I thought I would share something that is almost finished. With each commission, I start, I give thanks to each of you for keeping me busy and always trying a new route while getting a little lost in my work in the midst of the daily routine of life.  I completed this one today.
It feels good to finish something.