monday motivation – break time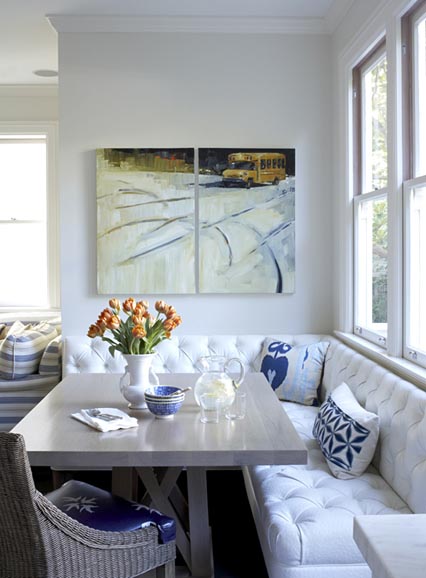 I don't know about you but once the school year starts, I always must remind myself to find the time for a break.  It seems before I know it, the school day is nearly over and I have been rushing around to meet a deadline or finish a project.
It might be something as simple as taking time for a glass of water with lemon or it might even be the time to read.  I love this cozy nook designed by Melissa Warner Interior design, with the painting of the bus.  Although my daughter does not live far enough away from the middle school to require the bus, it does remind me to stop and take a break.   Even 15 minutes can be very motivating.  Do you take breaks during the day?