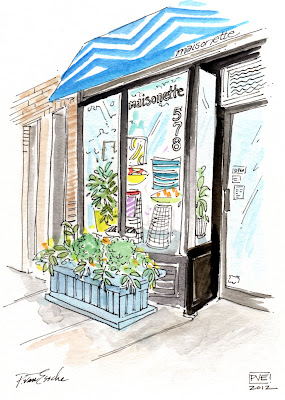 I have mentioned that I am mad about this new shoppe, maisonette shoppe in Hastings-on-Hudson.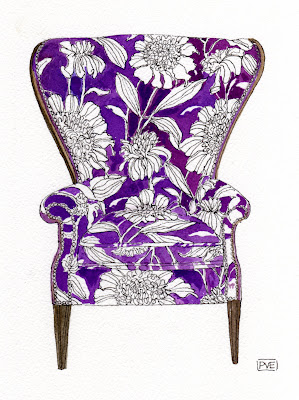 Maria (the fabulous shoppe keeper) is mad about chairs and has a keen eye for terrific textiles.
How about a floral wing chair.
I might feel like the mad hatter if I had this chair.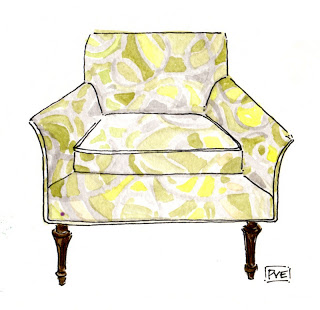 Perhaps a mod scribble for happy hour might make a martini or a mojito right at home.
Please pop in to maisonette shop and please tell the shoppe keeper Maria that pve sent you in!