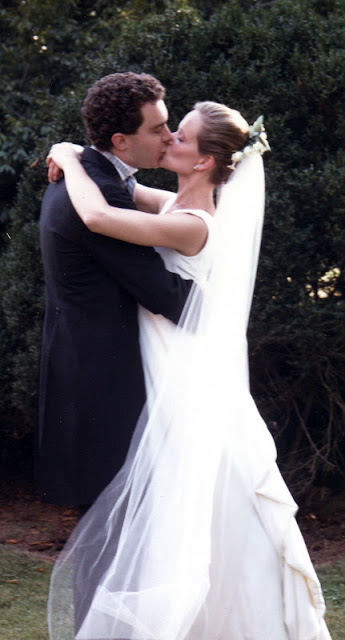 Twenty-Five years ago today we made the promise to love one another forever.
We were actually laughing when the photographer snapped the shot above and below.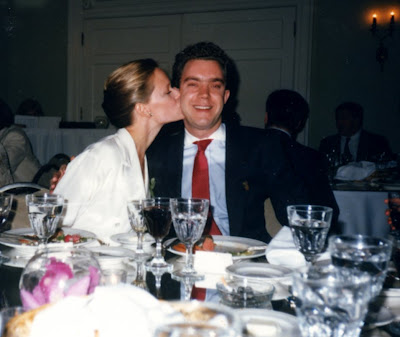 This photo was from our rehearsal dinner at The Seelbach Hotel.
1987
My Mother and I went to an orchid farmer to select to orchids as centerpieces in clear glass globes set on top of a mirror.  It was the eighties and I thought it was so modern and minimal.
Can you see it on the table?  
My Mother always told me to find someone you can love and laugh with.
I love you because…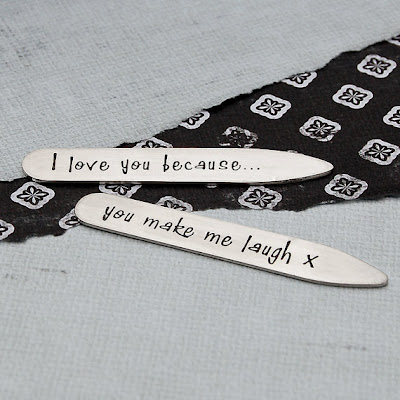 you make me laugh.
  Especially when I find your collar stays or you find my keys.
We wised up and designated a dish for the collar stays and a key hook for the keys.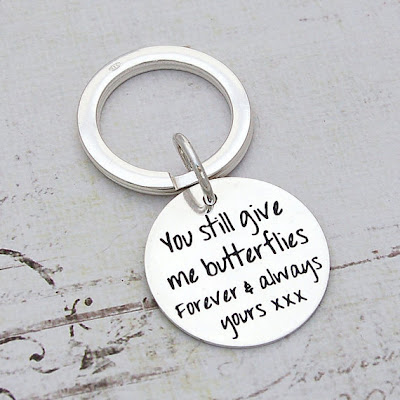 After twenty five years……you still give me butterflies 
(as well as hold the key to my heart)
Twenty five years ago today, we were married.
Both our parents are still married so we have had some good "forever and always" shoes to fill.
One lovely reader sent me an e-mail asking how Mr and Mrs.PvE came to meet…
Well I shall be back thursday with that story.
Thank-you to each of you who keep coming back for more.
Promise me you will take time to create a little laughter with your loved one.
Laughter always help make the most of forever.