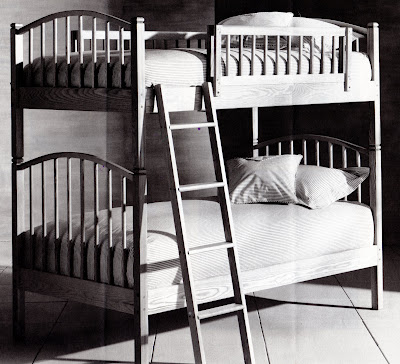 The twin bunk beds that served our twins well are available. 
 We bought them years ago from Crate and Barrel and they are in excellent condition.  Solid Ash with a clear lacquer finish.  Twin Bunk beds, includes Ladder and Guard Rails.  Best offer and pick up only.  Anyone interested, kindly leave me a comment or e-mail me on my site at pve contact above.
My apologies, I rarely would do this type of thing, but there must be a set of twins or siblings who would love these as much as our sons did.