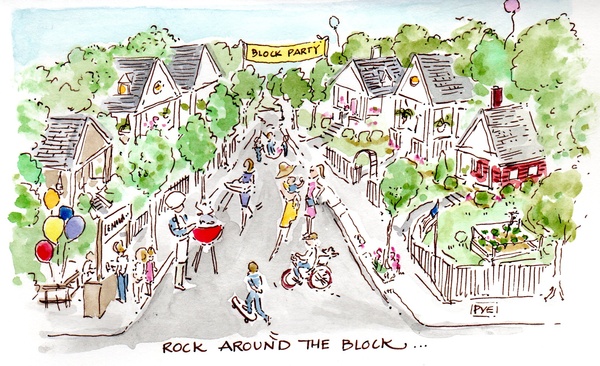 Last weekend we were invited to attend an annual block party of a nearby street.  It's one thing our street would never really be able to emulate as we live on a steep hill.  One of my favorite things about the party is to see how everyone gathers to close the door to summer and welcome the Autumn season.
There's always an array of food, drink, games, bouncy castles, karaoke and even a"chocolate fountain" which provide entertainment for many hours.
I really love knowing that every year there will be new neighbors, new faces, newborns as well as some of the older generation who look forward to rocking around a nearby block.  I call it the "chip off the ole block" party.