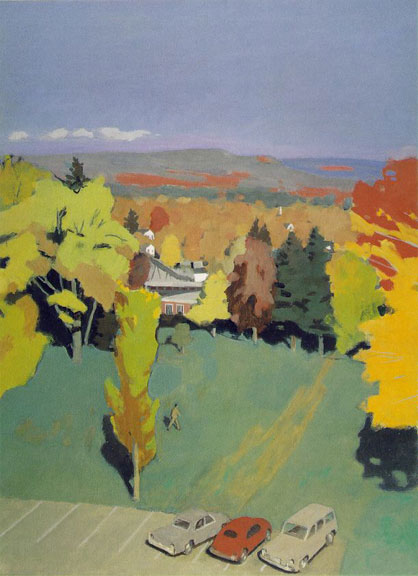 Sunday was a spectacular day.  One could feel that another Autumn was on the way.  There was a certain change to the air, the sky, the clouds, all of which will soon in turn begin to change the color of the leaves to brilliant hues of gold, orange and red.
I love that there is change ahead as it always seems to invigorate me.  I want to clean out my closet and to organize my pantry and add spices to dishes.  Last night I prepared a roast chicken with squash and my dear husband commented that he was so happy to have a dish that seems to embrace a new season.
He said, "Another Autumn" to which I replied, I know isn't it wonderful.  I can  hardly wait for all that goes with.
Are you feeling inspired by another Autumn?
painting by Fairfield Porter – Amherst