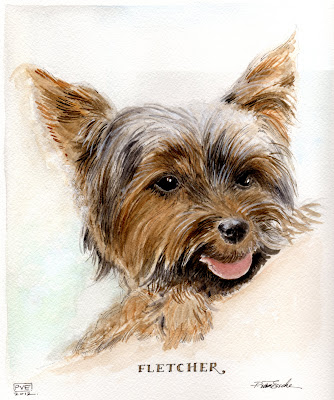 pve design – pet portrait of Fletcher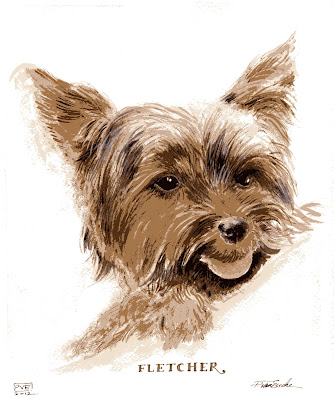 pve design – pet portrait scanned artwork
This pet portrait commission was done of "Fletcher" for a client to give to her Mom for her birthday today.  I must admit, I fell in love with Fletcher while I was working on this one.  What a cutie-pie.
The top is how the artwork looks and the bottom one is the scan of the artwork which I played around with. I think it has a fun graphic feel to it and would be great printed on a tee shirt.
Signing off for a few days to enjoy Summer.  Back friday.