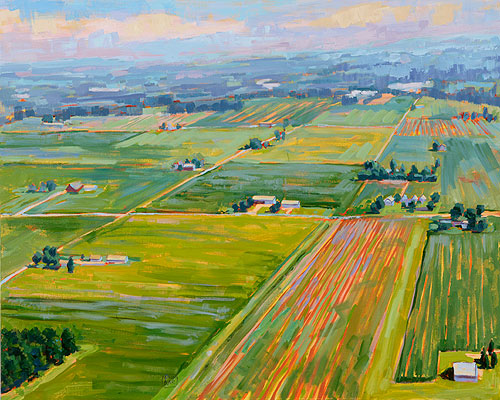 Howdy, I am back after a pleasant but long drive.  We drove down to Kentucky to visit family and there is something so wonderful about seeing family, farm land and wide open spaces.
It was hot.  So much hotter than I remember growing up.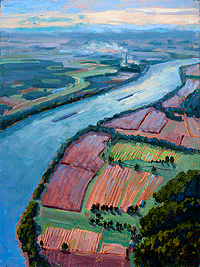 Even though
this artist
painted these images from an aerial perspective – there is such an appreciation for the patchwork of fields and water that make up this land.  
Driving also gives one a chance to meet various people along the way and greet them with a "hey" or a "howdy."  
landscape paintings of kentucky by lynn dunbar