monday motivation – music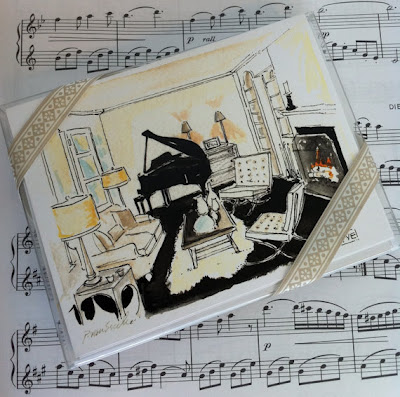 Music is motivating.  Especially on a monday morning when one has to get up, get to work or off to school.
Listening to music or playing an instrument can bring so much joy to life.
Do you have a favorite song or band that just gets you pumped up and ready to "play it again."
 The above note card "Jazz room" was re-stocked in my
etsy shop.
Take time out of your day to listen or play music and find the joy.