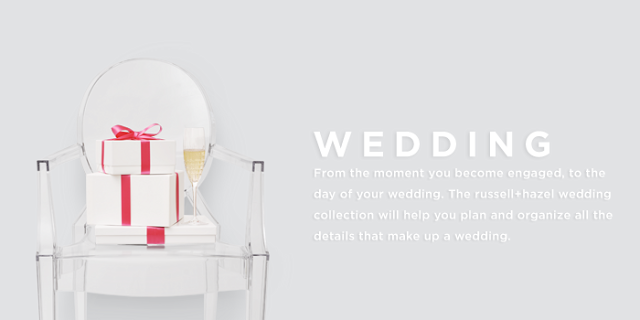 I attended the New York Stationary show last month and I could not help but fall in love with the 
russel + hazel wedding collection.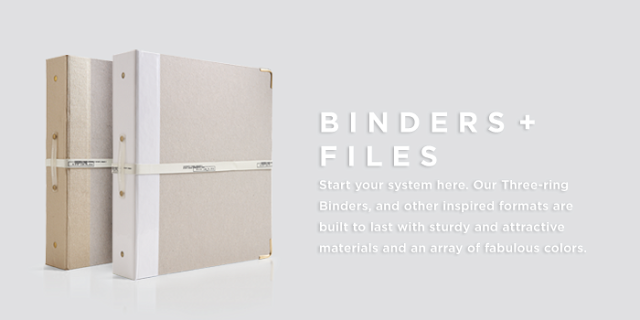 Sturdy three ring binders to gather your lists, ideas and plans.  I made my own binder as I planned my wedding 25 years ago and I still look back and love looking at my guest list, gift registrar and snippets of ideas.