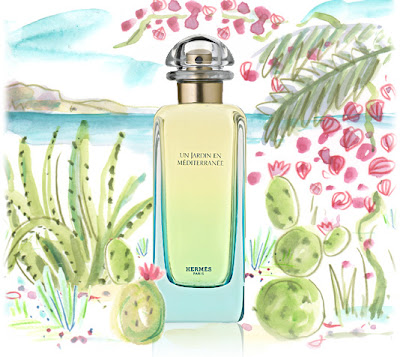 Mother's day came a wee early.  
My dear husband returned from visiting his parents and brought me a lovely bottle of HERMES "un Jardin en Mediterranee." I especially like that we can share it as it was intended for both guys and gals as it has a woody green fruity scent. 
I saved the box for the lovely artwork which I found inspiring.  Funny, I never thought of cacti in my garden, but they are all over the place in the South of France.
What is your favorite fragrance from "un jardin?"