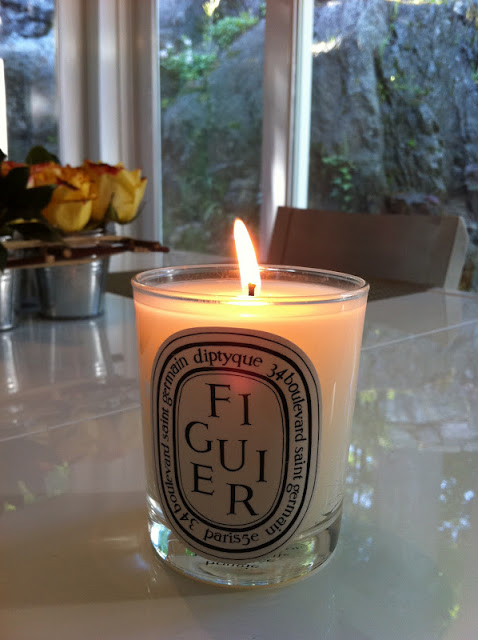 Just a few random things for you to muse on.
This diptyque figuier candle arrived on friday that I won from
Vicki Archer
.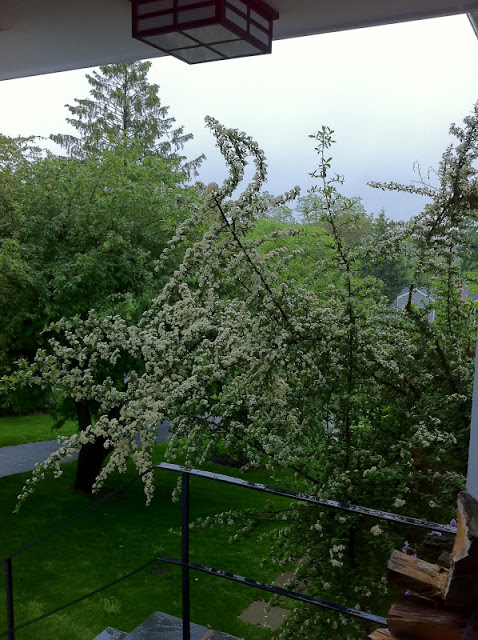 This is the magical view from my front door.  Go ahead and muse on that view.
The amount of rain has clearly left everything lush and green.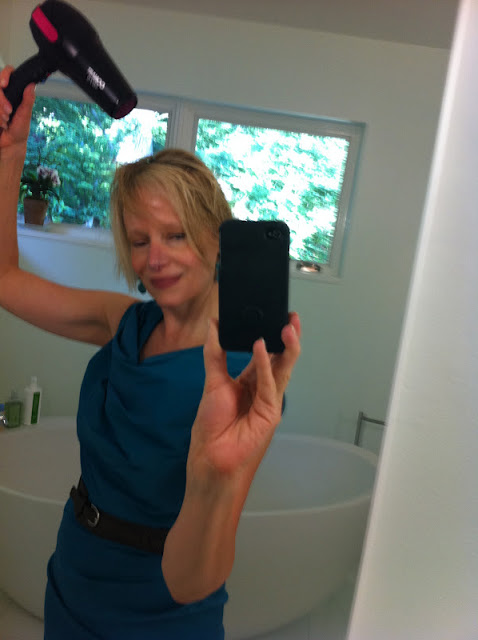 Here I am yesterday morning getting ready to attend an all day celebration.  Go ahead and muse on that.  I treated myself to a new frock.  The fabric is a crispy stretch cotton.  I love it.
Imagine how skilled I was at blowing my hair dry and taking a photo, if only I were skilled at keeping my eyes open.  I never seem to have them open for a photo.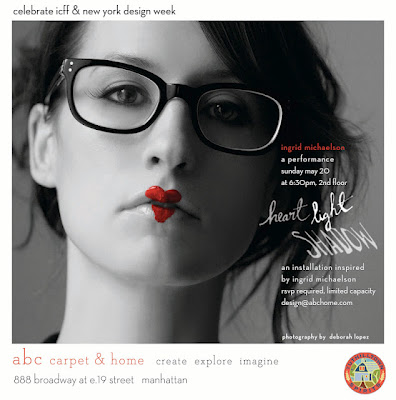 Now muse on and enjoy your Sunday.  Oh, I am going here tonight to ABC home to hear Ingrid Michaelson.