monday motivation, industrious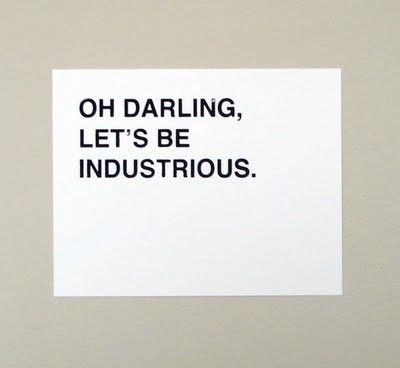 The word industrious does have a darling ring to it.
So much more so than hard working.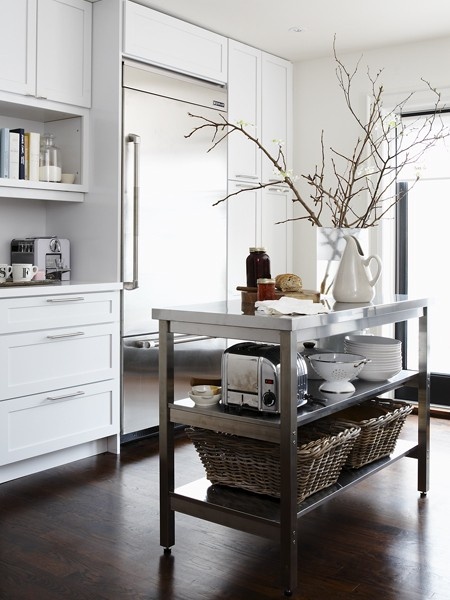 I have decided to surround myself with some diligent and determined spaces that conjure up productive
and hard working places to get the job done.  How simple yet efficient is this stainless 3 tiered working island or breakfast bar.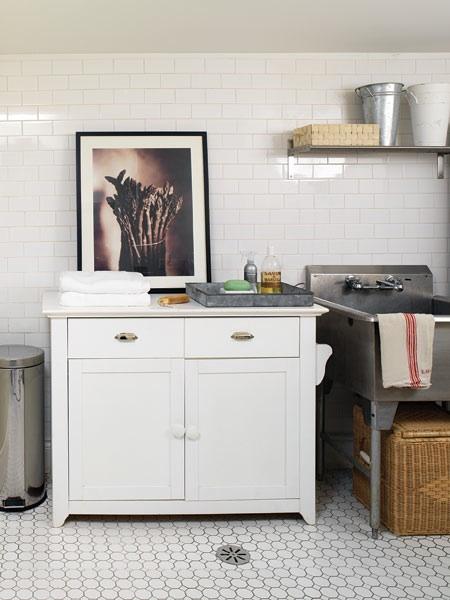 This room has great style with the tiled wall and floor.  Did you spot the drain on the floor.  The basket under the stainless sink has such style.  How wonderful to do laundry or create simply stunning floral arrangements?  The stainless steel trash bin on the left is another touch of genius to keep the room tidy.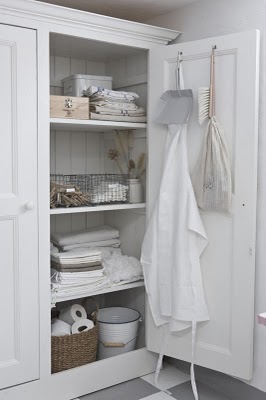 A proper linen closet with ample shelves for storing is rather charming yet hardworking.  I especially love the basket and the enamel bucket.    What items do you rely on to add an industrious charm to your home darlings?
Winner of Bethesda Fountain note-cards is Kwana randomly selected number 5. (I do not include myself)