monday motivation – "so help me"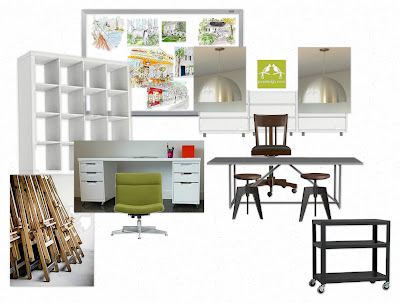 Often times, I find myself saying or praying "so help me" and so often help or chance encounters come to my rescue.  I call it "divine intervention."
I have long admired one talented designer and blogger, Sherri Cassara Designs.   If you do not know Sherri, she is an obsessively detailed and uber talented hard working woman with a heart of gold.  She is passionate about life, love, family, faith, decor and design.  Well, Sherri came to my rescue.
I just knew that she could assist me in getting control over my thoughts for the design of my art studio.
All of my ideas felt scattered and she simply confirmed my ideas and gathered all the pieces together and composed these boards.  Thus far, I have everything in my studio, except for the chairs.
Well, everything except for the chairs and the rug.  The rug is an indoor outdoor rug.  Things are coming together with a little help from my friends.  Thank-you Sherri for your kindness and your help.
Book case, Ikea Expedit
Magnetic Dry Erase Board, Staples
Powell Lights from Klaff's Lighting
Storage, West Elm
File cabinets, CB2
Walker Table, Crate & Barrel
Go Cart, CB2
Easels, Amazon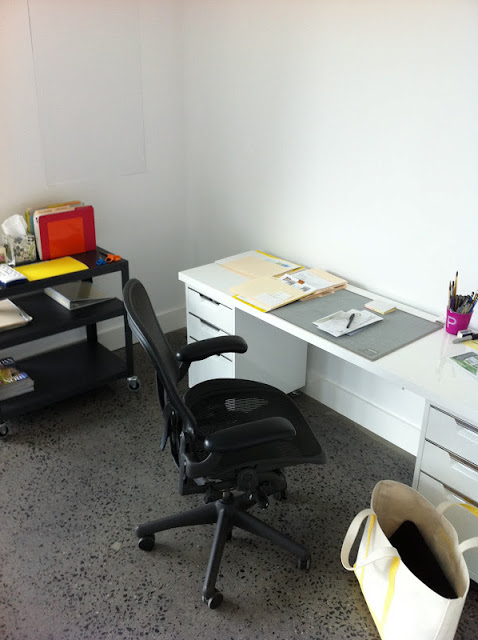 Chairs are on my list and I am scouting for stools for the work table.  The dry erase board will be hang bove the desk for posting inspiration and commissions.
Thank-you Sherri for your help.  You are an angel!