monday motivation – easter bonnets and bouquets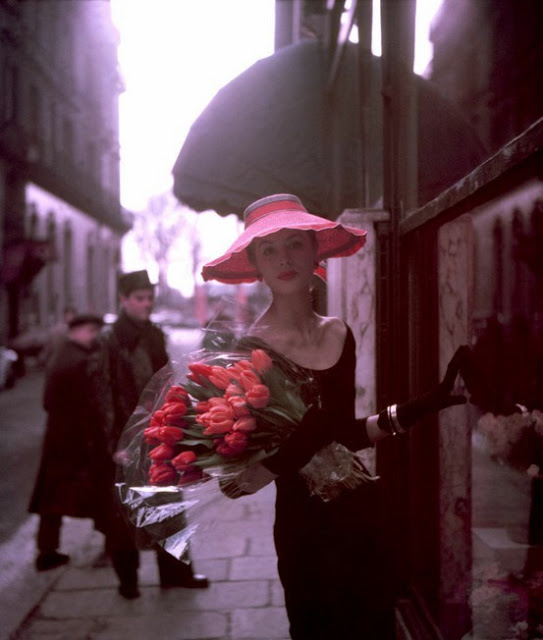 I was told when I first came to NY that I resembled the model Suzy Parker.  How I wish!  
I saved these images of her, tucked away and came across them the other day.
Just look at her elegant bonnet and beautiful bouquets.
How inspiring and motivating for Easter.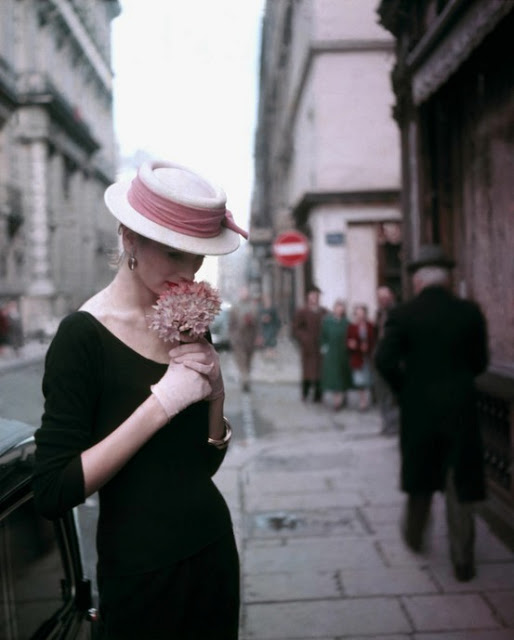 Do you have your Easter Bonnet, fresh bouquet and gloves ready?  
I am re-thinking a simple black sheath dress for Easter and some pretty pink accessories.
Do bonnets, bouquets, bunnies and the beauty of spring excite you?
love her gold bangles too…..
Can you guess what year these photos were taken of Suzy in Paris?