Seriously, every day I stop, stare and have heart palpitations at the beauty of nature and of the rite of Spring.
 I decided to bring a flowering dogwood cutting inside and capture it's beauty on paper.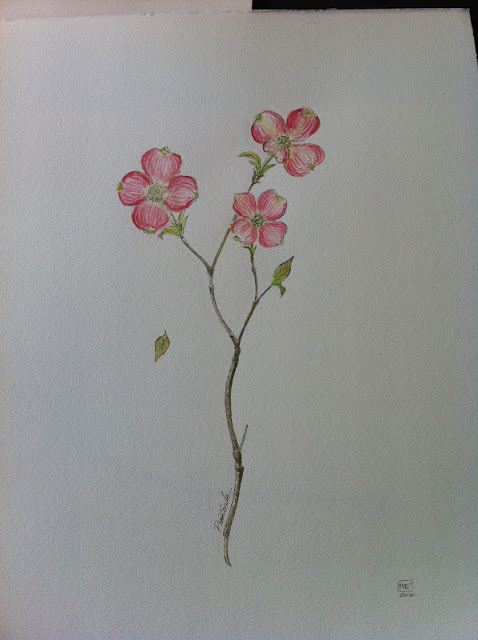 Here she is, currently being framed in a simple white frame, perfect in a traditional or modern setting.
Hand-Painted on Arches 140 lb. watercolor paper.


By the way, I have added google adsense to my blog in an effort to raise art supply funds and or maximize revenue.  Now in my 5th year of blogging, I cannot tell a lie, it is work but I love it.
Will you help an artist out? Do me a favor and click on the ads, you may see something you like, want or need.
The winner of the pve design florist shop note cards – Jennifer Webb.
Jennifer has a smashing blog with wonderful artwork, gardening inspiration and ladylike charm including her 2 year old lighting her hair on fire when she went to blow out her birthday candle.
The saving grace, only 2 candles.  Smile.