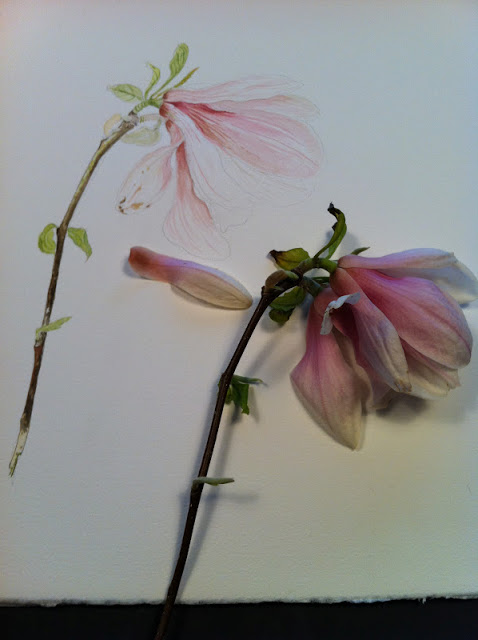 Have you ever given thought to that of a blossom that blooms each year just like a birthday.
  I never tire of observing birthdays or blossoms.
It is quite an art to study flowers as they bloom, flourish and then fade.  
There is a place nearby that I love to go with my dog and just witness the power of nature. 
 I rescued this blossom and brought it home to paint.  
There is something beautiful about a blossom as it unfolds and fades away.  
I find the beauty lies in the age or the fragility or life.  We cannot keep our youth forever.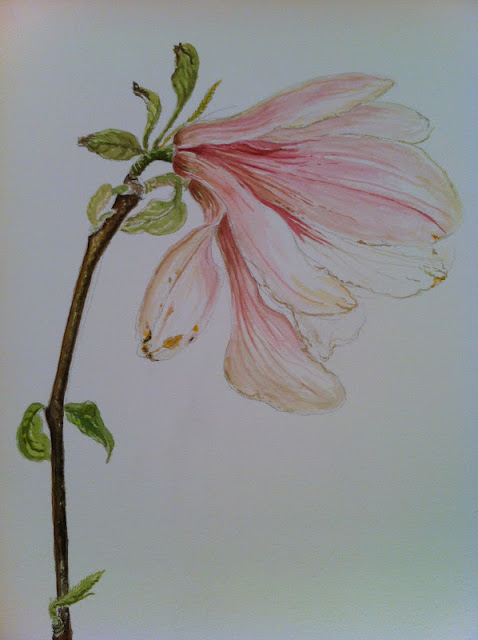 As I prepare for my Art Studio Open tour the end of April, I am trying my best to focus on all that flourishes and fades in Spring.   I will have boxes of cards for sale, a few works of art and samples of past examples of art work.
Today, I wish my dear Mother a Happy 85th birthday.  May she continue to bloom, to thrive, to flourish and to inspire us all with her boundless energy and respect for life.  
pve design – watercolor blossom painted on Arches Aquarelle Paper 140lb.