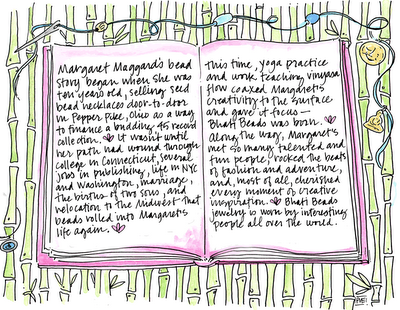 Everyone seems to have an about you page.  Be it on facebook, on pinterest, on one's site or resume.
The above about page was created for Margaret Maggard of
Bhati Beads
several years ago.  Her business has grown but she is still all about creating amazing jewelry and connecting strands and beads and people all over the world.  Surely you have seen Bhati Beads grace the cover of Sports Illustrated.
What is it about you that makes your story unique?
Have your written your about page.  Try it this weekend.
Have some fun artfully crafting what makes your story special.