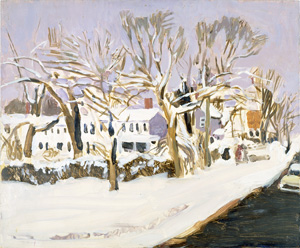 As I lifted my head from the pillow, my eyes opened and I could automatically tell that it has snowed overnight.  A fresh blanket of winter white beckoning me to wake up as if it were my morning alarm.
Have you ever noticed that after a snowfall, everything seems to take on a wintery violet hue.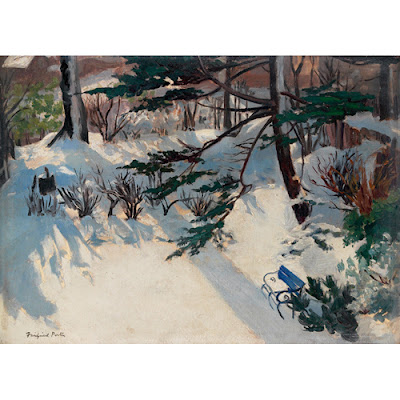 As the sun rises, the golden sun is reflected in the snow and even the bark of the trees turn from gray to gold as if they were reveling in the snow and playing with one another.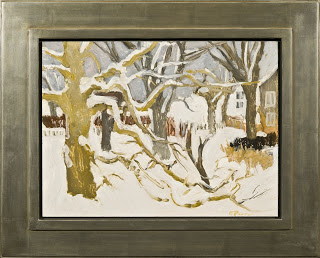 One of my favorite Amerlican painters, Fairfield Porter captured these idyllic winter scenes with such grace and harmony.  I would love to collect winter landscape paintings.