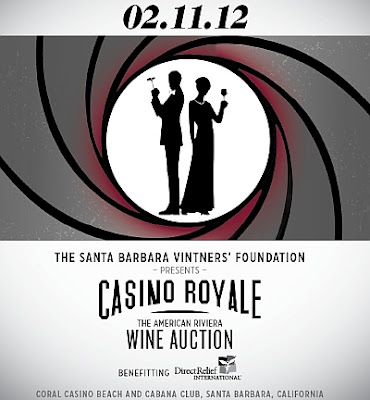 The Santa Barbara Vintner's Foundation is having a Wine Auction tonight -"Casino Royale" and yours truly was pleased to donate artwork for the auction.  The proceeds will be benefitting Direct Relief's International and US Program.  
The mission of Direct Relief is to provide appropriate ongoing medical assistance to health institutions and projects worldwide which serve the poor and people in need of assistance due to natural and civil disasters
During times of need, it is good to know that Direct Relief has furnished over $35 million in medical material aid provided to those in need.