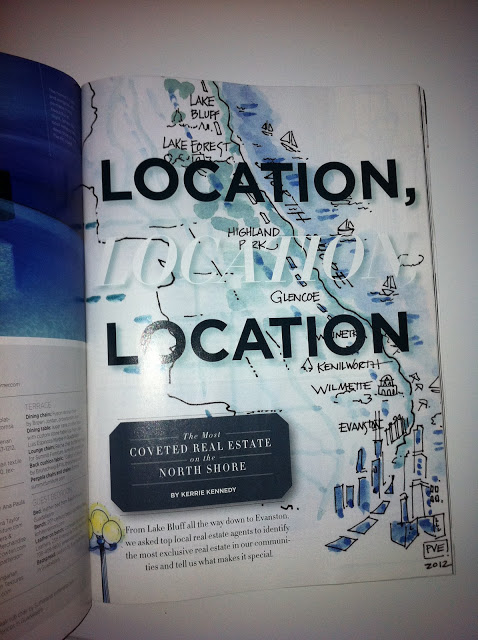 Location, Location, Location really does say so much especially when it comes to coveted real estate and then of course,  to coveted art.  Ahem. Well, not just any art but feast your eyes on the illustration.
I was so excited to see the art take the page instead of being relegated to one tiny corner.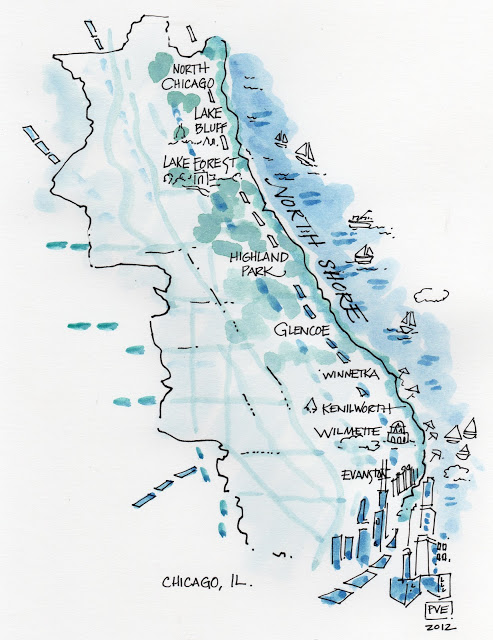 My latest illustration, in the latest issue of Sheridan Road Magazine.  Sometimes just a line or a shoreline can say it all.  For this particular work, I thought keeping it simple in shades of watery blue worked best to convey the "North Shore" from "Lake Bluff" on down the line to "Evanston."
Does your address need to be illustrated to show off it's location, location location.  Let me know your whereabouts?  Did you know that I also illustrate on location for parties or events?