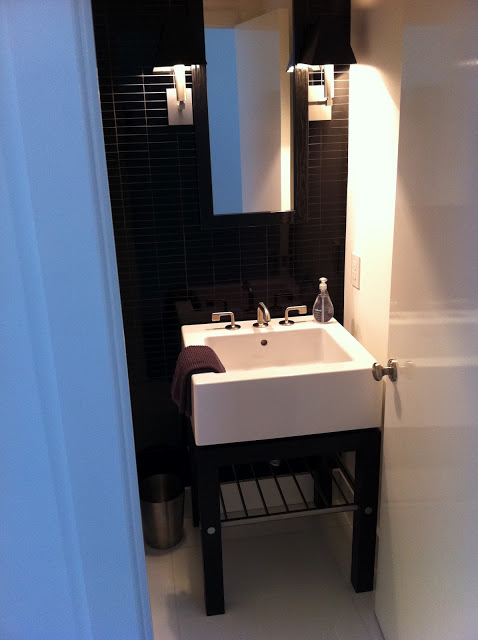 Here she is, in black and white.  Our new powder room which was part of our new addition.
The black wall is glass tile "repose" from Waterworks as well as the vanity sink and all the fixtures.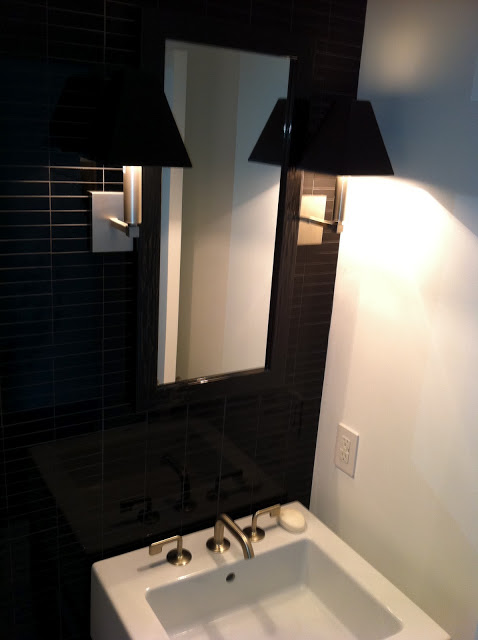 I am framing a series of favorite items and artwork for undivided viewing pleasure.
Under the sink, I have a basket to house extra items for a clutter free aesthetic.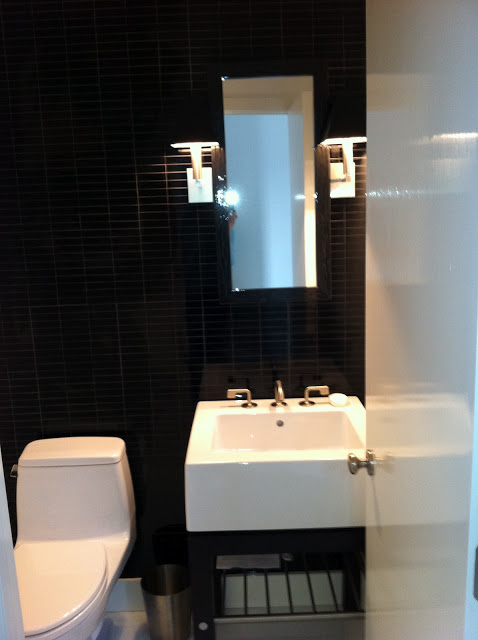 When the project started – I had envisioned a fun wallpaper but opted for a more graphic pop of black and white.  Now I am on the hunt for some striped towels or maybe a bit of zebra!  
Do you think in black and white or full color?