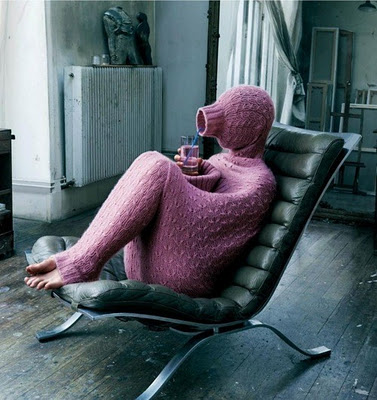 All I want to do is hide.  Deadlines do that to me.  If only I had this cozy thing.
What cozies up your home?
Do you have an item you grab to fend off winter's chill?
 How I would love to cozy up in this.  Looks like cashmere.  I wonder if it comes in winter white.
So much chicer than that of that fleece snuggly.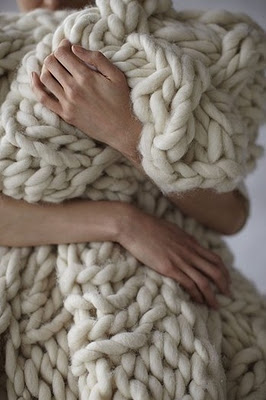 Lately, I just want gobs of creamy wintry white.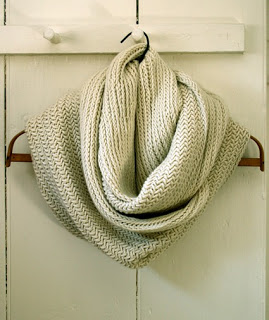 Wintry white snoods around my neck.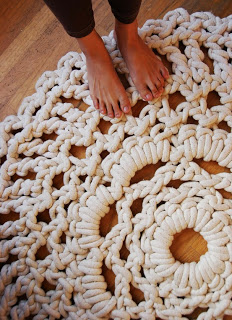 Gentle cozy reminders of snowflakes or white doilies on the plate.  Love this rug.
What cozies up your home to give an air of "all is calm all is bright" – I host knitting today in between dashing to fed ex and finishing up a few more items and on my list.  Soon, all will be cozy and bright!