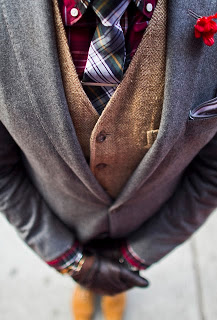 I rather like knowing that I am in line with Bill Cunningham.  I have a fashion file of smartly dressed ladies and gentlemen in dashing tartan and tweed.  I could just sketch this sort of look all day long.  When I worked in Fashion, Fall was always my favorite season because of the myriad of textures and patterns.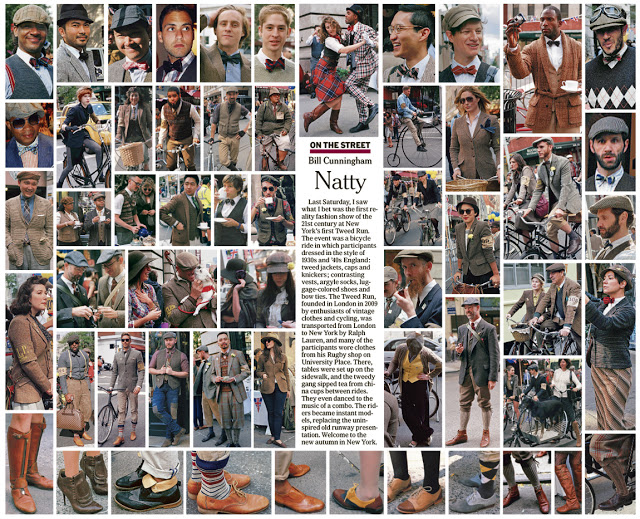 I am going to devote this week ahead to sharing some kicky fashion illustrations.
What sort of Autumn classics do you wear every year?
Vests, bow ties, caps, hacking jackets, argyles, lace ups, plus fours?