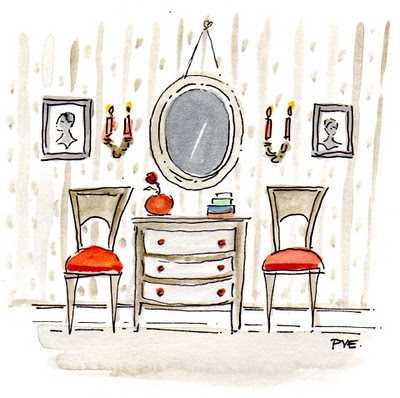 Something about the month of October that makes me want to bring some orange inside my house.
Rusty orange mums, orange cords, orange velvet and lots of pretty Autumnal orange touches to pack a punch.  Pumpkins carved as a vase, orange candles, orange pillows and orange knobs.  Does your house have any orange?
pve design illustration for kandrac and kole.