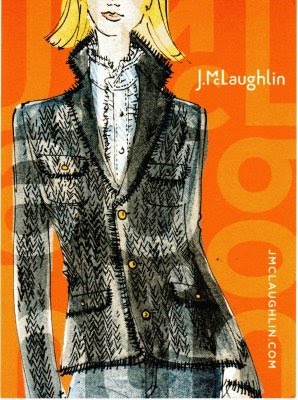 Each Fall, Jackets always seem to instantly add a layer of warmth and finish to one's look.
A Jacket in a tweed herringbone is like an old friend.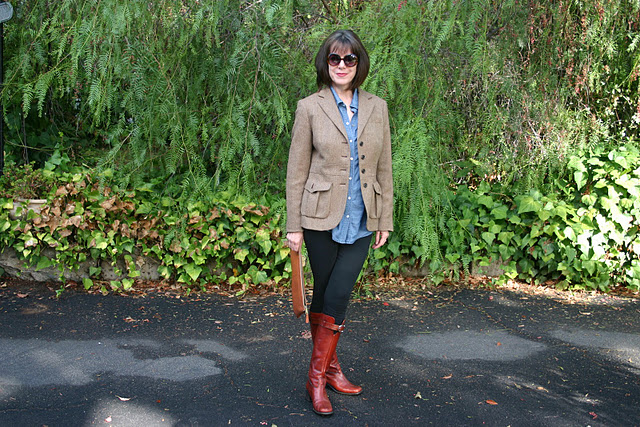 I have always admired Janet from The Gardener's Cottage.  Look at how great she puts her vintage RL
Hacking Jacket together with boots, a chambray shirt and leggings for riding around town. Love the shades too.
Here she is again, belting this same jacket with a white shirt, jeans and lace-ups.  Do you have a hacking jacket or favorite fall jacket?  Feel free to send me photos of your favorite fall item.
e-mail to pve@pvedesign.com
top illustration -pve design for jmclaughlin (vintage)