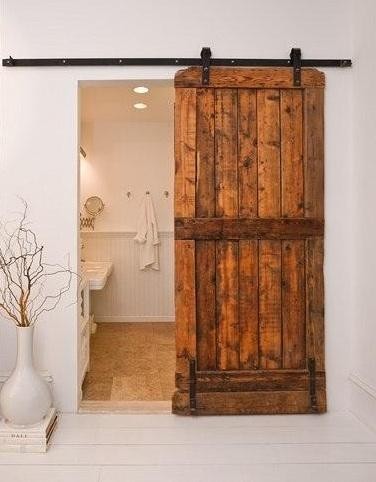 I had a dream that I scored a piece of land for a song and lucky for me, I already have all the images to build and create what I call "farmhouse zen."  Lots of white and rustic wooden touches.  How fab are these doors.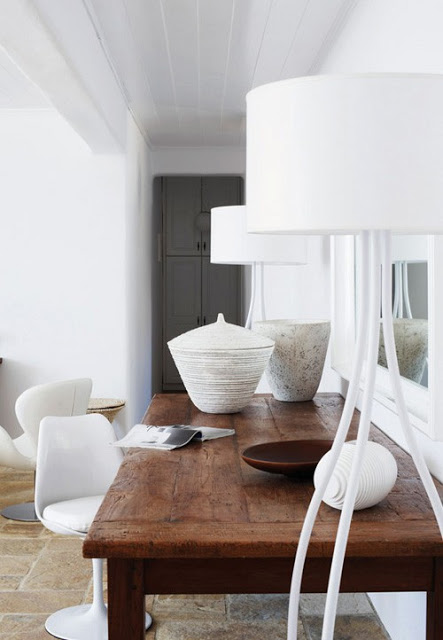 This farmhouse table in an entry, used as a desk.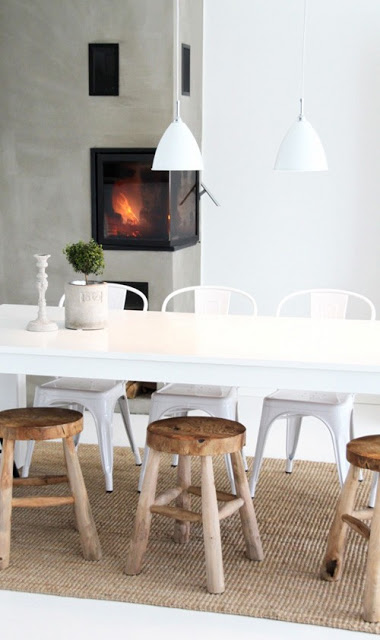 Rustic stools. White lights. Stone.  Sisal. Wood burning stoves.
A melange of surfaces and textures.
I am in hopes one day that my dreams lead me to such a spot.
all images found on pinterest