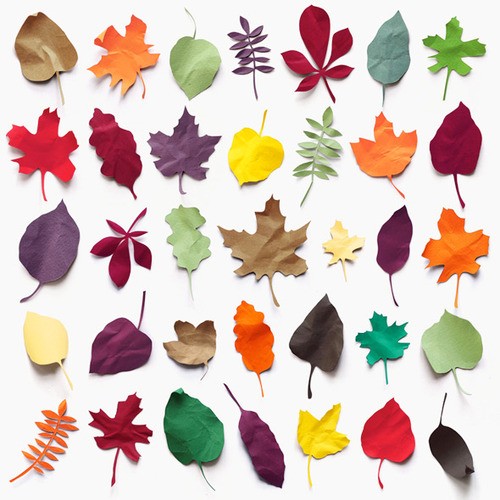 While the leaves around us are still very green, I was inspired by this collection of colored paper leaves.
I am reminded of the myriad of elementary school projects brought home by my children.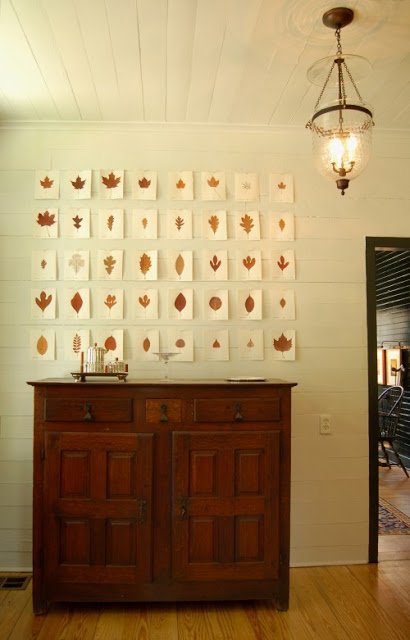 How sweet would these leaves be artfully arranged on a wall?  So many new leaves to admire and to learn about.  

I am going out to look for some new leaves, sketch pad and watercolors in my bag.
Love looking at all the beautiful colors.
Do you have a new leaf to add to your collection?
What is your favorite leaf?