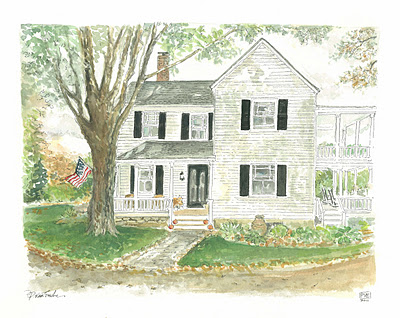 One of my most favorite things about blogging is reading other blogs and especially one's that post about their homes and all the love they give to make a house a home.
Many inspire me to want to capture them in a work of art.
To be honest, I am not completely happy with this one. 
I still want to work on it.  I feel my artwork needs something more…. but I am sharing it with you anyway and sending it off to;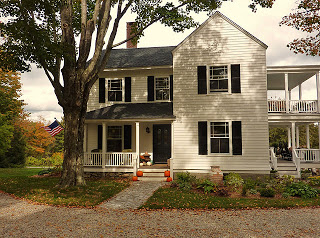 Joan shares every corner of her home so graciously in each and every post all year long.
Every house should be loved like this.
I really want to try to paint this one in oil.