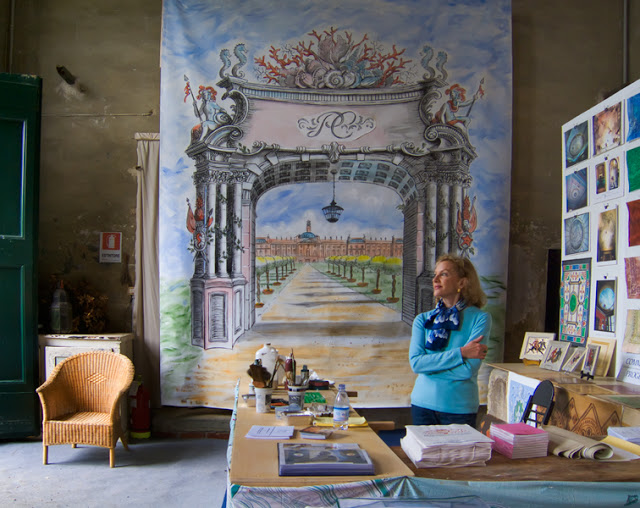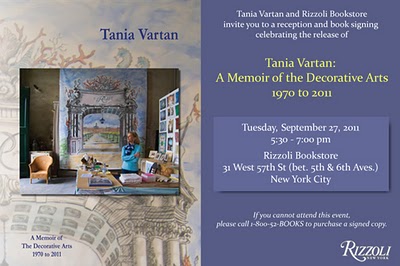 I have asked my dear husband who works in the adjacent office building to hop next door to pick up a copy of this book signed by Tania Vartan whom I have long admired for her beauty and talent.  I will be at my daughter's first school soccer game today and it is times like these that I wish I could be in both places.
              The event is today- Tania Vartan:  A Memoir of the Decorative Arts  1970 to 2011
Tuesday, September 27th, 2011 
 5:30- 7:00 pm 
Rizzoli Bookstore 
31 West 57th Street.
Allow yourself a few moments to browse the site of Tania Vartan.