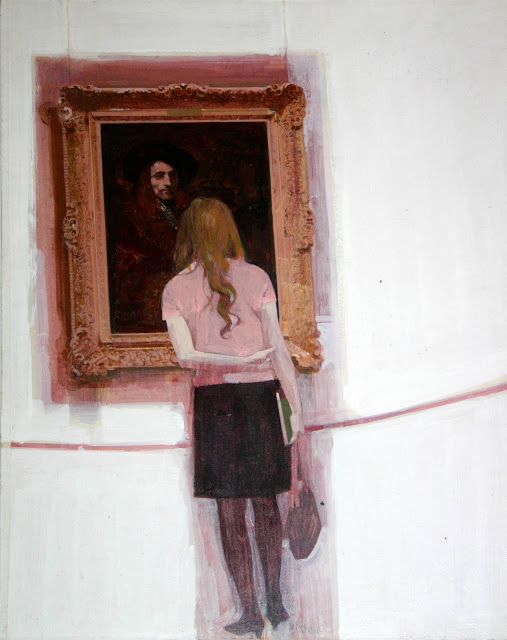 Taking a little time out for the next few days just to "stop and stare."  My daughter often tells me not to stare.  I just cannot help it, I know I see things that cause me to just stop and stare.
I know it is rude to point or to stare.  
I try to figure out a way to capture it, to keep it, to store it in my brain and then get it from there to paper or canvas.
I spent years saying, "I can do that." Now I am spending days saying things like, "How did they do that?" The  rope in this work says it all and the fact that her hands are behind her back to keep her from reaching out and touching it.   I stand very much the same way in front of works I admire.
I leave you with this image from Andy Virgil.
I love the stance of this gal, standing in front of this old master, staring at it so intently. 
What was the last thing that caused you to stop and stare?